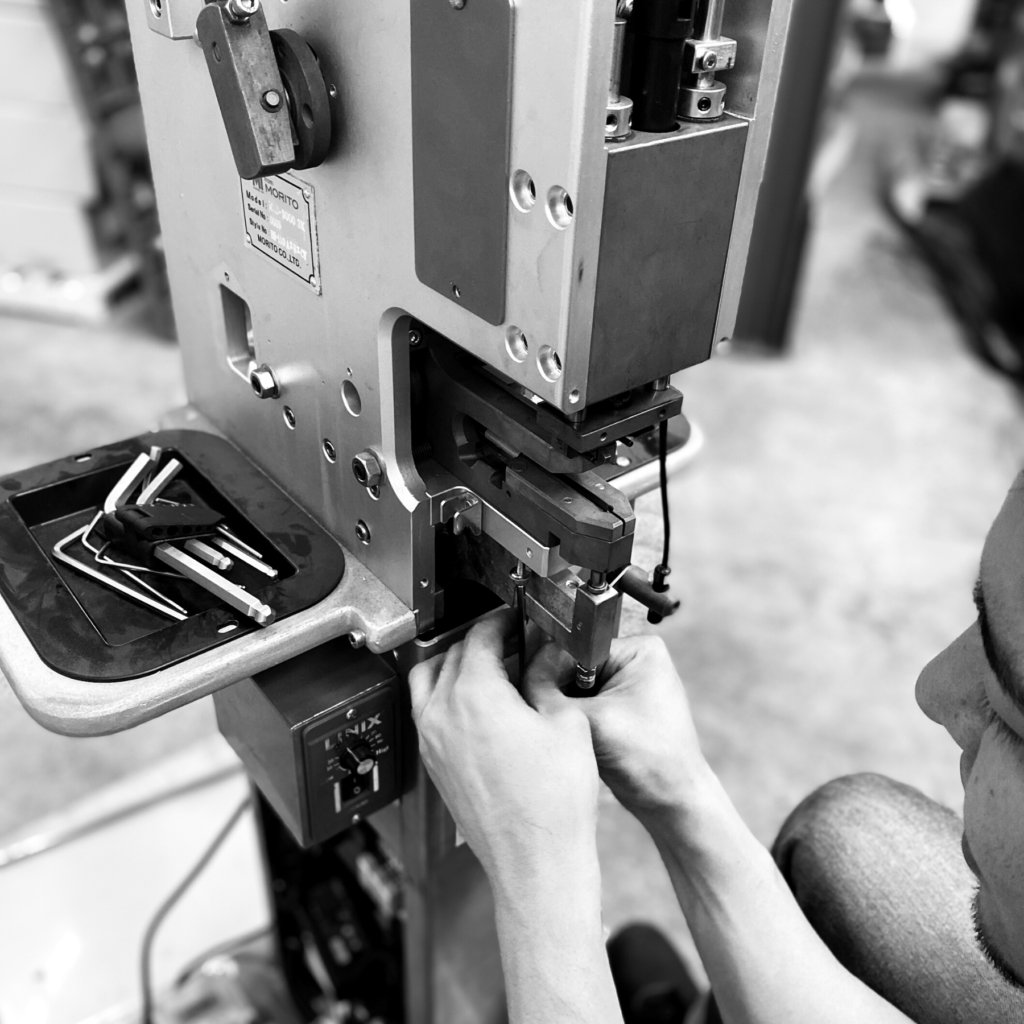 Automatic & Manual machines
Morito offers machines such as fully automatic with safety devices, pneumatic, semi-automatic and hand press machines for attaching snaps, eyelets and more. We always consider every detail of your inquiry, including cost and efficiency.
These machines can be purchased or rented. Our hands-on global maintenance team offers support worldwide for technical issues and supplying spare parts.

Europe Headquarters (The Netherlands)
Mr. Junya Nakao
TEL: + 31 (0)10 437 8845

France representative office
Ms. Floriane Buttefey
TEL: + 33 (0)6 0744 8296

Ms. Nako Hirata
TEL: +81 (0)6-6252-3553

Sales team
TEL: +852-27366212